New Partnership: Frozen Mountain + Callstats.io
by Tim Steeves, on September 10, 2018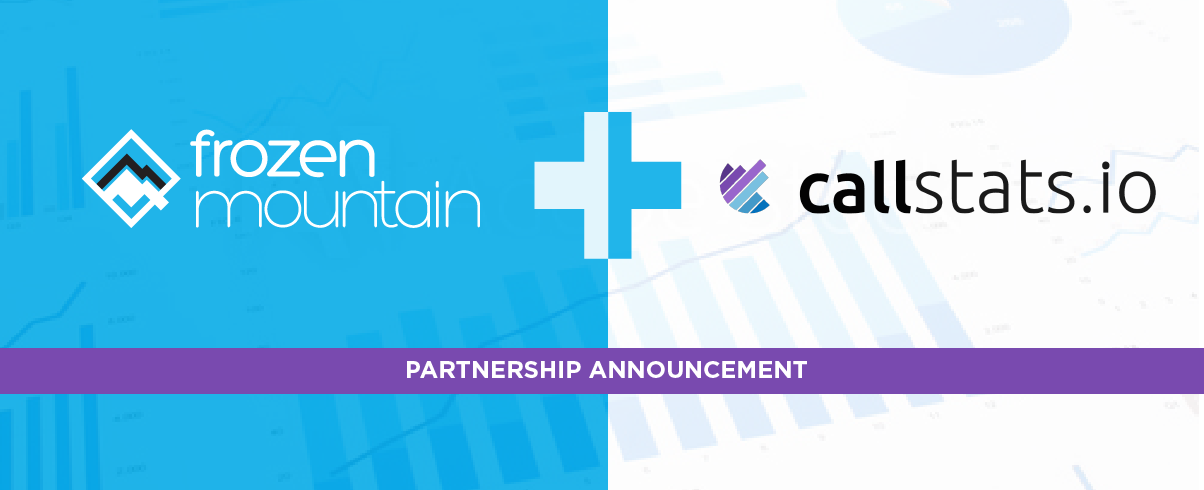 We are excited to announce that we have teamed up with callstats.io to provide real-time voice and video call analytics to our IceLink customers. The solution will embed callstats.io communications monitoring capabilities into the Frozen Mountain IceLink SDK, enabling developers to build applications that can be centrally monitored and managed with the callstats.io solution.
callstats.io is a SaaS company based out of Helsinki, Finland, that helps software developers quickly set up, build, and scale communications applications by monitoring and managing the performance of each end-point in real-time and is an excellent complement to our IceLink SDK. Since their inception in 2014, callstats.io has garnered an impressive reputation in the WebRTC community for its easy integration and call monitoring capabilities and was even named as a 2016 "Cool Vendor in Unified Communications" by research firm Gartner.
Some of the most exciting benefits that this add-on will provide include the ability to:
Track in real time application performance metrics including latency, round trip time, bytes/packets sent, and packets lost,

Record dozens of metrics from each WebRTC conference and receive an automatic diagnosis giving you a quick overview of the most significant annoyances for the users in that particular conference,

Summarize for your organization the total calls made, how many calls were successful, how many failed, average duration of calls, number of participants in a given time period, and minutes used in a given period,

Monitor how your apps are performing both in development and production environments,

Document failures and errors allowing you to quickly identify the most common issues,

Receive notifications to the channel of your choice (e.g. Slack/Hipchat, SMS),

And more!
Adding callstats.io analytics to your application is easy. Simply follow the steps below. Each application end-point connected to the object will be monitored by the callstats.io service, enabling you to rapidly detect communications problems, diagnose the root cause and deploy solutions.
Create an account

with callstats.io

Follow the integration steps and create an App ID and App Secret

Initialize the callstats.io object

with the App ID and App Secret

You are all set and your endpoints are now being monitored.
We are extremely excited to be working with callstats.io and providing our customers with the analytics they need to identify problems and visualize communications performance in real time.