Real-Time Communication

Putting the "Tele" in Tele-Health
  The Problem
With an aging population and increasing health care costs, health care providers are looking for ways to provide high-quality care without having patients occupying expensive hospital beds or making repeated trips to the doctor's office. Providing health care remotely — teleheath — is a booming industry that was created to solve this problem.
Our Solution
IceLink and WebSync allow health care providers to interact and share voice, video, chat and diagnostic data among patients and other health care providers anywhere. Whether providing e-visits, physician-assisted nursing or emergency services – using modern audio/video communications in combination with medical devices that collect real-time diagnostic information such as heartbeat, blood pressure and more is the future of health care.

Frozen Mountain's IceLink and WebSync products provide the key Real Time Communications (RTC) components required for health organizations to flexibly incorporate audio, video, chat and diagnostic data to deliver a telehealth platform that is functional, fast and can be tailored to meet specific healthcare needs.

Data transmission using traditional health care networks is proprietary and very expensive to use. By using the Internet as a backbone, IceLink and WebSync use an Internet of Things (IoT) approach where Internet transmission is combined with standard devices, such as tablets, smartphones and many wearable devices. This provides a safe, secure, HIPAA compliant approach to health care data exchange among home patients, doctor's offices and hospitals.
How It Works
The following diagram is an example of how IceLink and WebSync could be used in a telehealth situation. Health care companies in 5 different countries are already looking to Frozen Mountain for the best telehealth solution possible. Contact us to discover how our RTC expertise can put you at the forefront of telehealth delivery.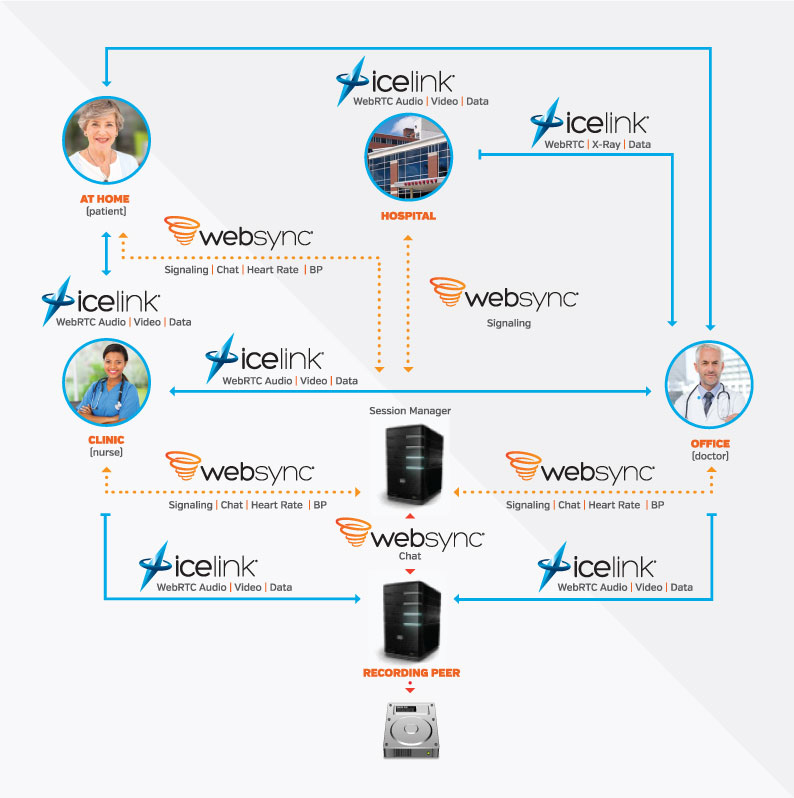 The Products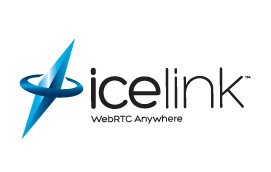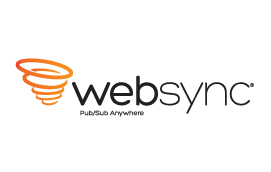 Telehealth

Case Studies

Telehealth
TytoCare uses Frozen Mountain's WebRTC products to power their home healthcare platform.
Trusted

Worldwide
Over 28 companies worldwide rely on Frozen Mountain to develop their telehealth solutions and products. Contact us to see how you can also use Frozen Mountain's RTC products and services to be at the forefront of telehealth delivery.