WebRTC SIP Integration 
to Support VoIP/PSTN Architectures
Integrating Legacy Telephony into WebRTC Audio/Video Calls
LiveSwitch allows for the easy integration of VoIP and PSTN into a LiveSwitch WebRTC conference.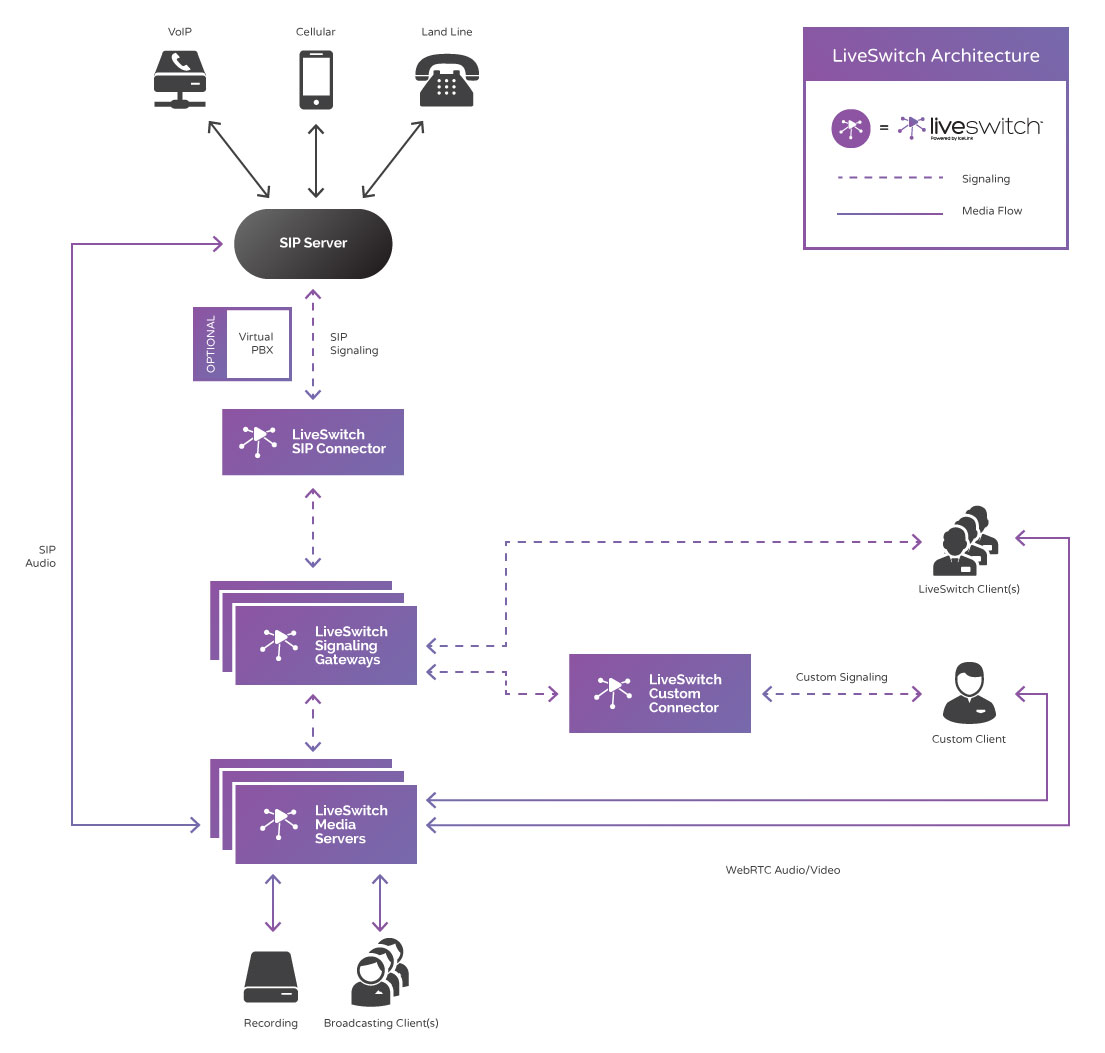 Full SIP Integration
LiveSwitch makes it easy to add voice-only VoIP/PSTN clients into your WebRTC conference calls.
The SIP Connector service included with LiveSwitch lets you register your application with a SIP server (e.g. a SIP trunk or PBX) for the purposes of accepting incoming calls. Calls can be routed to a specific channel/session based on the inbound number, or you can add in a virtual PBX to intercept the call and prompt for an access ID.
The inbound SIP audio stream is automatically routed to the LiveSwitch media server for forwarding/mixing to the other participants, while the outbound SIP audio stream is fed with a mix of audio from all the other participants.
Take LiveSwitch For a Test Drive
Install the LiveSwitch gateway and media servers in your infrastructure and start building your own application now. No credit card required.
---
What is LiveSwitch?
Combining peer-to-peer audio/video with server-based selective forwarding and mixing.
---
Use LiveSwitch for Broadcasting
---
Download the White Paper
Looking for more information on LiveSwitch? Download our white paper now.
The Ideal Solution for

Many Industries